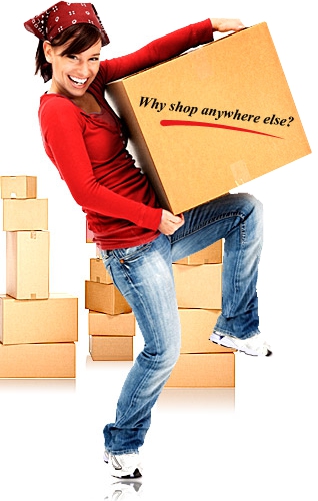 We have almost every conceivable box or carton possible for packing, moving, storing or shipping.
Moving Tip
Blankets and linens are best moved in larger cartons.

Founded in 1979, Consolidated Moving & Storage and The Box Spot are Toronto's premier moving and moving supply companies. Over the past two and a half decades, we have shown consistent growth both in the number of satisfied customers served, as well as the range of products and services offered.
Since entering the moving industry in 1966, our family has dedicated ourselves to meeting the moving needs of Toronto's businesses and residents.
Today, The Box Spot manages two conveniently located retail outlets that can address any moving need you may have: If you have possessions to store or move, we have the professional products / materials to pack it the right way.